Paro Seurilion Pavilion
Welcome to happy hearts, exciting life and bright Hwacheon-gun.
Paro Lake Security Pavilion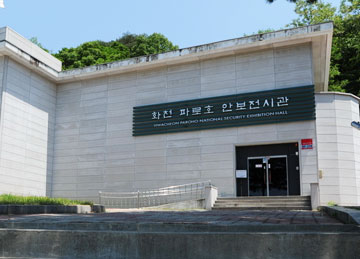 Location
Guman-ri, Gandong-myeon, Hwacheon-gun, Gangweon
Contact
Hwacheon-gun, Paro Lake Security Pavilion (033-440-2563) Hwacheon
County Culture and Tourism Department (033-440-2547)
Paro Lake is an artificial lake created due to the construction of Hwacheon Dam in 1994. It can hold up to 1 billion tons of water and because of its magnificent view and thick forests; it is also called the ocean in the mountain. During the Korean War, it was a fierce battle site due to the Hwacheon generator and also the place where three Chinese divisions were defeated. President Rhee Seung-man ordered to call this lake Paro Lake to remember that this was where Korea defeated its enemies. The Paro Lake History Center has detailed records of the Battle of Paro Lake and talks about the destruction of the three Chinese divisions and the ROK Army 6th division that defended Hwacheon Dam. An observatory is located on the upper hill for visitors to get a birds-eye view of Paro Lake.
House
09:00 ~ 18:00 (Closed on Mon, Tues)
Course Information
Paro Lake Observatory → Paro Lake History Center → Paro Lake Pier → Paro Lake Fishing Ground
Directions
Driving: Seoul (Route 46) → Guri → Cheongpyeong → Gapyeong → Chuncheon → Guman-ri
Express Bus: Dongseoul, Sangbong Terminal → Cheongpyeong → Gapyeong → Chuncheon → Hwacheon → Guman-ri
City Bus: Hwacheon → Paro Lake (8 a day)
City Bus Time Chart

06:45
08:00
09:50
11:30
13:30
15:00
16:30
18:50